Hello and welcome! I'm up on the
Coffee Loving Cardmakers blog
today, with 2 fun coffee cards that you can make in a flash! I recently purchased some ephemera to go with a paper pad I had, both from Echo Park, called Coffee and Friends.
Here's a look at some of the goodies you get in the packs:
To make both cards I used the paper pack to cut the Cuppa Love die from Memory Box along with some dark browns and tan card stocks. The first card's sentiment came from the ephemera pack. Here's a closer look:
For my 2nd card I made it very much the same way except the sentiment came from the paper pack, and I trimmed it down to a smaller size to fit my card front. Both pieces of the pink and white plaid from the pack were inked with light pink ink on the edges before I adhered them to the card front.
The heart insert were cut from another one of the paper pack's papers.
I finished the cards off by adding a few coffee colored hearts from Trinity Stamps. I have a supply list below with links to all the products I used. Feel free to use them if you'd like to!
Here's a kindness quote for you!
Treat everyone with politeness and kindness, not because they are nice, but because you are.
– Roy T. Bennett
Thanks so much for stopping by!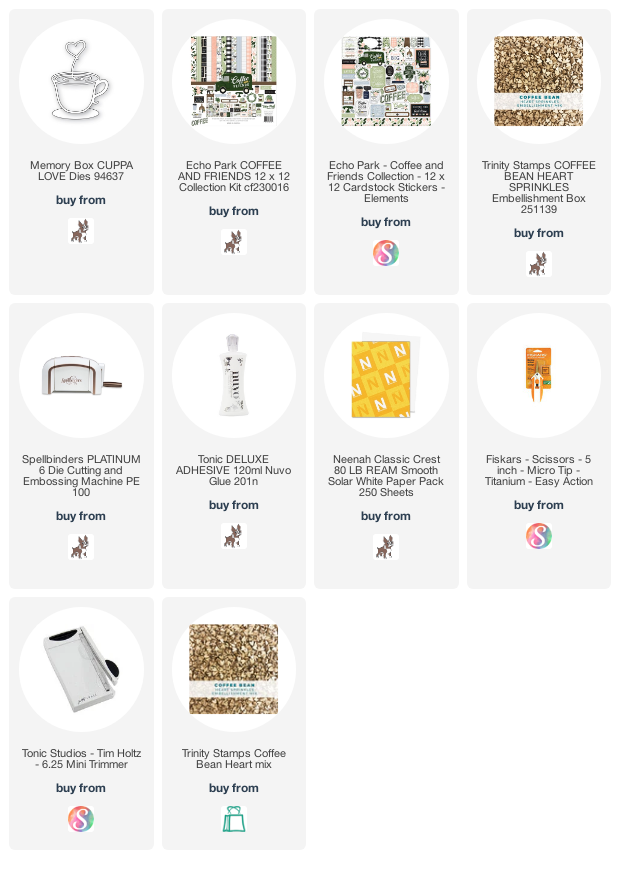 IG: Up on the @coffee_crafts blog today with a fun #minislimlinecard featuring coffee die from @memoryboxco and #ephemera from #echopark
Supplies: https://ldli.co/e/zrqmqym
Or click on linkin.bio/macimbalo in my profile, scroll down and click on any card you are interested in, and a supply link list will pop up!
#coffeecard #coffeelovingcardmakers #floralcoffeecup #coffee #coffeecup #pinkheart #coffeeandsunshine #encouragementcard #inkblending #paperpiecing #hearts